Arrrgghhh! After having my b*tch and grumble I forgot to post my good news!!
Today I received my exchange gift from my partner Aniza - she made me an absolutely beautiful biscornu (my first one ever!) and gifted me with some six strand sweet threads - again my first aswell as "Westown Green" from Olde Willow Stitchery!!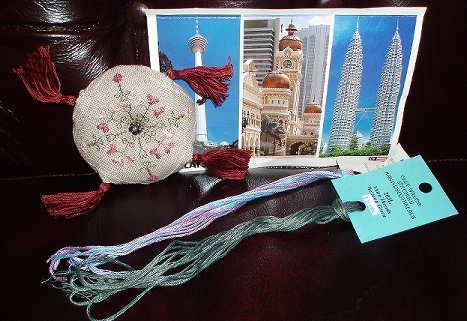 How spoiled am I?
But I tell you there must be something happening with the post, because even though Aniza wrote my address correctly on the envelope it was actually delivered to number 90 - when I'm number 9!!! go figure!!
Aniza - thankyou so much!! I am absolutely thrilled with my gifties and feeling very spoilt!!
Labels: exchanges