Well, Im at a loss for words.... and for those of you who read my blog regulary, you would know it doesnt happen very often!!!
I have been thoroughly spoiled by Zohrah!
Firstly would you look at this gorgeous wrapping paper - "thankyou for being my victim" *giggling away here*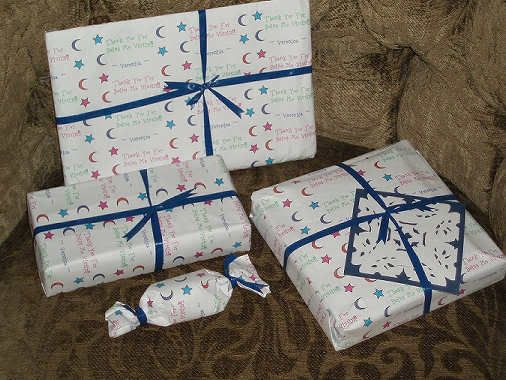 And then check out this beautifully stitched and finished lid that Zohrah made for me, and I just absolutely love!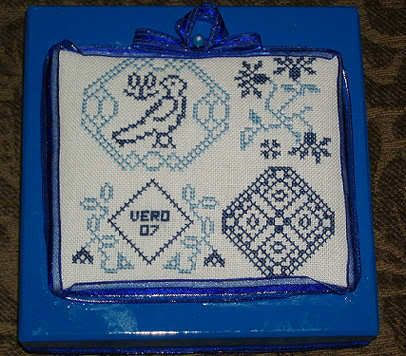 And to top it all off, I received Judy O'Dell's Simply Elegance finishing and chart, glow in the dark glitter!, a blue scissor fob, a blue purse, a key ring, blue and white ribbon, a tatting set and... incense and cute little elephant holders!!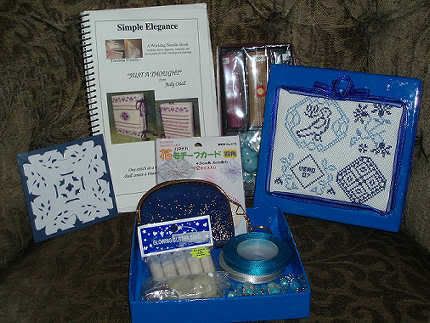 Zohrah, thankyou so very much for making today so wonderful! I absolutely love everything!!!